10 Best Job Sites To Look For in 2022
Looking for a job or an internship? Here we are with a list of the 10 best job sites to look for in 2022! As hard as it is to land the first job, it has become easy to look for job opportunities around the Internet. There are plenty of options for job websites through which recruiters can post their job vacancies and requirements and candidates can go through them and apply to the suitable jobs as per their skills and requirements.
Not just for jobs but these job websites play a major role in providing college students with internships in top-tier companies such as EY, McKinsey etc. thus, building a strong resume when they go on the job hunt after their graduation. Applying for a job today is just a few clicks away but with the rising competition among the job-seekers, we wonder what are the best 10 job sites which can land you a job in 2022? Well, let's find out!
LinkedIn
LinkedIn was launched in May 2003 and is now the world's largest job-oriented and professional networking service with more than 830 million active users from over 200 countries.LinkedIn is incredibly adaptable as a job database, digital resume site, and social networking tool.
Unlike most other job sites, LinkedIn allows you to add recruiters and other persons of interest to your virtual network, making it the greatest tool for communicating with recruiters directly. Building connections on LinkedIn serves people with great opportunities as more and more people are sharing job vacancies, free resources for college students, etc.
Through LinkedIn, college students are getting more internships than ever. It has become very easy to get access to hiring information through the placement cell of colleges, and recruiters posting their intern vacancies. LinkedIn has also been providing free courses for people who want to learn new skills or nourish them. LinkedIn Learning provides you with a bunch of free and paid courses and certificates for learning the skills which can go a long way in landing better jobs and improving your job profile.
With their premium membership, you can have a detailed insight into who's viewing your profile, what sector are they working in, etc. You can also send messages to people on LinkedIn you've not yet connected with. Microsoft-owned LinkedIn has taken over the professional networking market by a huge margin.
Interesting Read : Top 10 Unicorns of India in 2022
Monster
Founded in 1999, Monster is an employment-oriented website where you can create an account and surf their platform looking for suitable jobs. There are plenty of job options. You can find all sorts of work styles like part-time, freelancer, full-time etc.
You can set up email alerts for job notifications, candidates can search for jobs according to their job queries like the location of the company, job title etc. It's easy to find jobs on this website and every minute, dozens of resumes are uploaded on Monster.
Monster also offers other job tools which are free to use such as comparison tools and job research for a cost. Interested candidates can even save the job to look for later and search job queries as per their requirements.
Since the 2000s, people have constantly been using this website to find numerous part-time and freelancing opportunities but with the entry of new competitors, Monster lost its influence in the market because they lack some features such as salary or experience query type and less number of opportunities.
Upwork
Upwork has been one of the most influential companies providing freelancing opportunities and part-time gigs to millions of users. For a career boost in writing, graphic designing, programming, etc. Upwork can be very helpful in looking for freelancing opportunities in these areas.
Recruiters are constantly hiring freelancers for their projects and they also mention the price range for which they are willing to hire freelancers. It's easy to set up an account on Upwork and find the job that suits you the best with the help of their search tool. Many people have left their 9-5 jobs and shifted to freelancing opportunities on such platforms and increased their income 2x-3x.
Once a freelancer is hired, the recruiter sends the project contract including pay rate, work hours and deadline of the project. The Upwork platform provides an instant messaging feature that freelancers and clients can use to communicate with each other.
If you're looking to start your freelancing career, build a resume, make a cover letter for the company hiring, and start your work today!
Indeed
Indeed is an American job website for job openings. Launched in November 2004, Indeed was founded by Paul Forster and Rony Kahan. Indeed provides job-seekers with free access to job search and the company records 250 million active users every month.
You can find jobs in every industry and apply according to the work style that suits you(part-time, full-time, freelancing). By taking salary range, company's location, job title, etc. which is easily accessed on Indeed, candidates can surf through a large number of jobs and apply for the suitable ones.
You can easily signup for an account on Indeed to get regular updates about job listings through email alerts and notifications according to your interests and requirements. It's a 100% free platform where recruiters and respective job-seekers can share information and employers can message the interested candidates for further job processes.
Furthermore, Indeed stands out with its huge size and diverse selection of jobs from a wide range of industries, catering to almost every work style.
Indeed provides salary information and company reviews so you can read feedback about potential employers before applying for a job or accepting an offer helping you in making this a seamless process.
Apna
Apna is India's employment oriented professional platform which was founded in 2019 by Nirmit Parikh. Apna's growth rate has been very impressive since it earned the unicorn status in less than 3.5 years. Currently, Apna is providing more than 50 lakh jobs in 70+ cities and the company is working on adding more and more cities on their platform for extensive distribution of their network so that people can easily find jobs in their nearby areas.
Prospective employers and recruiters can also post a job opening for free. Apna has been providing job opportunities in many industries and according to your suited style such as part-time, work from home jobs, jobs for freshers, and jobs for women.
You can easily apply for a job on Apna and you can directly talk to the HR of the company after the application process. Large MNCs and startups have tied up with Apna to further provide more opportunities for dream companies. Some famous names include Byju's, Zomato, Swiggy etc. More than 2 crore job-seekers have applied and landed a job through Apna.
Multiple groups for a vast number of industries such as Finance, Marketing, Digital Marketing, HR, etc. are also present on their application where seekers can ask questions for career guidance. Looking for a job in your area with a decent income, you can give Apna a try!
Also Read: How To Build A Startup Like CRED in 2022?
Glassdoor
Glassdoor is an American honest job review and job listings website where former employees can anonymously post honest information about the company's workings and salary. Glassdoor was founded in June 2007 by Robert Hohman, Tim Besse, and Rich Barton.
Job seekers have an access to company's salary data, honest reviews by former employees, job listings, CEO etc. As much as the money is an important matter while looking for a job, work environment plays a major role in defining your capabilities and your potential to be added to the company.
With its search bar, you can easily search for the job you're looking for as well as you can read the company's Glassdoor profile and prepare for your job process. Glassdoor records more than 54 million new users monthly on their platform. It is a free platform for job seekers looking for the company that suits them the best after going through detailed information of the company from salary to anonymous reviews.
You can create a profile on the platform and upload your resume. You will also get regular email updates for a list of jobs you are interested in. Looking for a dream company, make your profile on Glassdoor today.
Hirect
Hirect is an hiring application where candidates meet startup founders by messaging them directly in the in-app messaging feature. Hirect's AI-matching algorithms to connect business owners with job seekers and schedule an interview.
Raj Das is the co-founder and CEO who founded Hirect in 2018. Since then, the company's been working on helping SMEs hire the best candidates for their job postings making the hiring process a lot easier and seamless.
Hirect's AI-matching platform brings the deserving candidates to the recruiter and eliminates the rest. This way the employer doesn't have to go through the screening process and by going through the profiles of deserving candidates, he/she can directly message the profile that suits the best for the job role and hence, the process is completed and an interview is scheduled.
You do not need to use another platform for interviews since you can conduct video sessions within the app. This means you don't need to use another platform to conduct interviews. If you're looking to work for a startup, Hirect maybe a good option for you.
Getwork
Getwork was founded by Rahul Veerwal in 2018 to bring a change in the higher education system and hiring system by redefining the recruiting process. Getwork is a campus recruiting platform and one-stop for all types of jobs. You can work from home jobs, fresher jobs, and even internships for college students as many first and second-year college students are looking for internships in dream companies.
Getwork's job openings are refreshed every day and if you signup with an account, you would be receiving regular emails for the jobs you looked for or might be interested in so that you wouldn't miss any good and new opportunities along the way.
More than 3 lakh students have landed jobs in top companies using Getwork. Getwork updates their job lisitngs every single day to provide you with jobs in dozens of industries including tech, marketing, software development, law etc. You'll be receiving regular updates for the jobs you preferred while signing up with Getwork and even save the jobs so you can look at them later.
Also Read: 10 Best Android Phones with Most Software Updates in 2022
AngelList
Founded in 2010, AngelList started out as a seed funding board that provided introductions to tech startups that needed seed funding. AngelList is one of the best sites for startup jobs as it has tied up and is trusted by more than 130,000 startups providing job-seekers unique startup jobs with just their AngelList profile.
Recruiters have been using this platform to hire some great talents for their startups and job-seekers can easily find a decent startup job as the company's profile provides candidates with a salary range, employee benefits and important information about the company.
AngelList is a free platform for all job-seekers looking for part-time, internships or full-time jobs. You can find jobs in many different industries such as Product Management, Programming, Fintech, Marketing, etc.
By signing up on AngelList, your profile will act as your resume and you'll be writing a cover letter for the job you're applying for explaining to the recruiter why you should get this job. If you're looking for a startup job, you can look up AngelList today!
Shine.com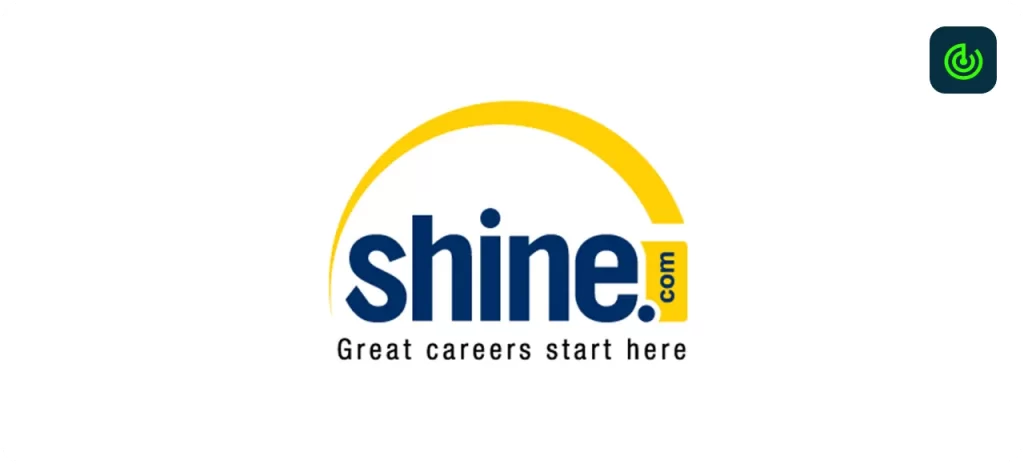 Shine is India's 2nd largest job portal providing jobs across fields such as Marketing, Finance, Human resources etc. Shine works through a unique 2-way matching technology which works through a database of candidates providing the recruiter with candidates better suited for the job they are posting and candidates are regularly updated with the jobs they're interested in or well-suited in. It makes the hiring process easier ruling out the long resume screening process.
Shine also provides job-seekers with courses to learn and nourish their skills and have a better understanding of the job they want. Reliance, Byju's, TCS, etc. companies have joined this startup to hire the best talents from this platform.
Another way to land a job in dream companies is by giving an assessment test. You have to score at least 70% in the assessment and you'll be hired by top companies looking to hire talents for job vacancies. You can easily signup to Shine and you'll be receiving regular job alerts so that you wouldn't miss out on any great opportunities.
Honourable Mentions:
Naukri.com – One of the Leading Job Search Apps for India.
Fiverr.com – Global On-Demand Services Site for Masses.
Freelancer.com – Mostly used as freelancing for Individuals.
WorkIndia – Made for Local Users with Optimum profiles.
Quickr – A Search Provider for Low profile & On-Demand Jobs.
Conclusion
These are the top 10 job sites from where you can land your dream jobs in 2022. Every platform is providing you with similar features and jobs but it all comes down to the candidate's preference. Whether it's the company's location or job title, everything should be taken into account while applying for a job. If it's a startup job or a Marketing Head job, you can look for all the sites we have mentioned in the list so that you could land your dream job today and bring the best out of yourself!
Read More From Us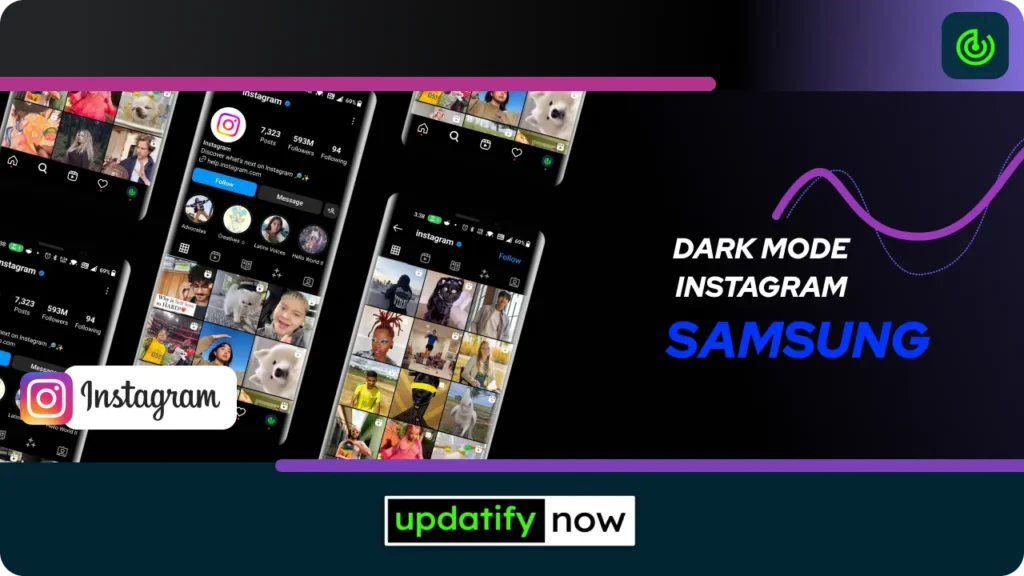 Samsung is perhaps the most well-known brand in the smartphone market. Due to its numerous…
Follow us
For more updates, please download our android app – available on the Play Store