How To Build A Startup Like CRED in 2022?
Interested To Know About CRED? Let's Know More
How to build a startup like CRED? – "Well, this article has all the answers from marketing strategies to building a unicorn in less than 3 years". So, CRED was founded in 2018 as a credit card bill payments application. Within 3 years, this startup has turned its status into a unicorn by building a startup where people pay credit card bills on time and earn exciting rewards.
CRED's marketing strategies and product enhancement has been very impressive considering rental payments, utility payments, IPL collaborations, etc. Considering all the campaigns and product motives, Kunal Shah's CRED is a startup lesson to many entrepreneurs out there.
What is a Startup?
A startup is a business or a company that an entrepreneur seeks to validate and scale a business idea. Startups can either have a solo founder or a group of people working on an idea. Since Shark Tank India aired on TV, an entrepreneurship wave has come alive in India. Every entrepreneur burns the midnight oil to successfully execute his/her startup idea but since there is a lot of uncertainty in the market, the chances of a startup going successful and influential are very low.
Every entrepreneur's vision is to create something irreplaceable for the customer and disrupt the market. Think of a chips company. More than 50-60% of the people will think about Lay's because they have disrupted this market and established their brand name. When you work on a business model alone, you are the sole founder of your company and you have the right to make decisions all by yourself.
Nothing beats the feeling of being a founder of your company, and if your idea is executed perfectly, which is a tough row to hoe, will completely revolutionize the market again. Today, within seconds, you can send money to anyone using UPI payments applications such as PhonePe, BharatPe, Google Pay, etc. All of them were just an idea one day, and see where they're today.
Also Read: Elon Musk Buys Twitter For $44 Billion – Was it Worth?
How Startups are made?
Startups aren't made overnight. It takes years of hard work and dedication to stay in the business and work on an idea to change the world. Every single step needs to be followed diligently and the smallest of mistakes can result in big circumstances. To start a startup, you need to follow these steps wisely:
A Great Idea
A Smart Business Plan
Investors and Funding
The Right People: Co-founders, Lawyers, Bankers, and Employees
Location of your Company
A crisp Marketing Plan
Customer
Flexible to Change
How To Build A Startup Like CRED?
We jotted down some steps and important points for building a startup like CRED:
Choosing an Idea that's as effective as CRED and tries to solve a problem for masses.
Once the idea and field is decided, the next step is to plan a blueprint and have clear insight on the requirements.
This step includes deciding top-level management or co-founders of the company:

Why the need of Co-Founders? Well it's not recommended to have co-founders but as the times are challenging and having a trusted partner who can take 1/2 or 1/3rd of the company is really important.
Like each co-founder can distribute their roles as CEO, COO, CMO, CTO, & CFO based on the business needs.
For individual founders, the criteria will be different and the scalability will be less, as compared to multi-founder team.

Once the Founders & founding team members are decided, then going for the Company Registration is one of the very important steps:

In Company Registration, going with Pvt Ltd is the best suitable for Startups.
As it's best suited for Equity Allocation and Raising Funds, Pvt Ltd is the suitable option.

Once the Directors and Founders are decided they can proceed with making a suitable Market fit Product to Test and go for Seed Funding or Series A Round based on the Outcome and Readiness of the Project.
How Did CRED Achieve The Unicorn Status?
Now that we have covered the steps to build a startup like CRED, it's time to know how CRED managed to achieve the unicorn status and what marketing strategies and product enhancements did they do to make CRED's value over $6 billion.
What is CRED?
CRED is an Indian fintech company that was founded in 2018 by Kunal Shah. Kunal Shah also founded Freecharge with another founder Sandeep Tandon which is now acquired by Axis Bank. CRED rewards its members for paying their credit card bill payments on time. You can even pay rent to the owner using CRED.
For every credit card bill payment, you get CRED coins through which you can earn exclusive rewards and get access to curated products and experiences. Kunal Shah explains CRED as a TrustTech company because he wants to generate economic prosperity and trust in society. The business works at a whole new level with customers these days, especially in India where you need to be consistent and creative to survive in such a booming and dynamic market.
Services by CRED
Cred offers five distinct products – Cred RentPay, Cred Cash, Cred Pay, Cred Store, and Cred Travel Store. A peer-to-peer lending product called Cred Mint, launched on August 20, 2021, intends to monetize its 7.5 million users. Cred came up with a really interesting idea for Cred Mint. Cred users can lend their money to Cred trustworthy or creditworthy members with a minimum credit score of 750.
Lenders can also withdraw their money accumulated with the interest they earned in the time being. With Cred RentPay, you can pay your rent using a credit card and in return get CRED coins and earn exclusive rewards.
Revenue Model
CRED Listing of products and offers – Cred charges fees from numerous businesses for their visibility of an array of offers and products on their platform. Whenever a user avails of the offer, Cred earns income through it.
User's Financial Data: Cred uses the users' financial data to avail them of more offers and rewards accordingly. Many banks, companies, and institutions also pay a fee to Cred to use the financial data of the users. The companies in turn provide a set of products to the customers according to their tastes and preferences which are analyzed using the financial data of the users.
Also Read: 10 Best Android Phones with Most Software Updates in 2022
Marketing Strategies and Advertising Campaigns
CRED has been consistent with its creative viral marketing or moment marketing by keeping up with the trends and memes and staying in the social media business to gather more attention from the customers. Cred has also been serving as the sponsor of IPL for 3 seasons straight now.
But the crux is the powerplay during IPL matches. CRED Powerplay campaign ensured 100% cashback to the lucky users who pay their bills during the powerplay overs i.e. during the first 5-6 overs of the match. The winner also got a chance to be seen on live TV on the virtual fan box. They ensured to offer one cashback in every match.
At the time when Bitcoin was the hottest topic around the world as it was trading at its all-time high rate, Cred came forward with the Mega Jackpot Week campaign during IPL 2021. The users who participated in this campaign were given a chance to earn a bitcoin, iPhone 12, free flights for five years straight, and whatnot. This campaign was also in talks everywhere from social media to news channels.
Everybody's a fan of advertising campaigns of CRED. Last year, CRED rolled out numerous advertisements which were trending no.1 on Twitter. The advertisements collaborated with celebrities and cricketers such as Rahul Dravid, Kumar Sanu, Govinda, etc. In that advertisement, Rahul Dravid's behaviour was so hilarious and out of character that it has still been talked about among netizens today.
Neeraj Chopra, the reigning Olympic Gold Medalist in Javelin Throw at Tokyo Olympics 2020, did an advertisement with CRED last year that had a humorous tone. At the time, Neeraj Chopra was considered the star of India, and what better moment to collaborate with someone who won the gold medal for the nation?
What To Learn From CRED?
It's one thing to have an idea and another thing to execute it. Cred has extensively worked on its marketing and advertising campaigns. But every company rolls out their campaigns, what difference did they do? The difference is the creativity in their advertisements and strategies which are people's personal favourites. To survive in an Indian market, you must connect at an emotional level with your customers and that's what CRED did.
Cred sent out cakes to their existing users reminding them to always pay their credit card bills on time. On one cake, they wrote-"It pays to be good". From generating the trust between the people of society to allowing users to make utility payments, Kunal Shah has been an inspiration to millions of entrepreneurs in making.
More From Us: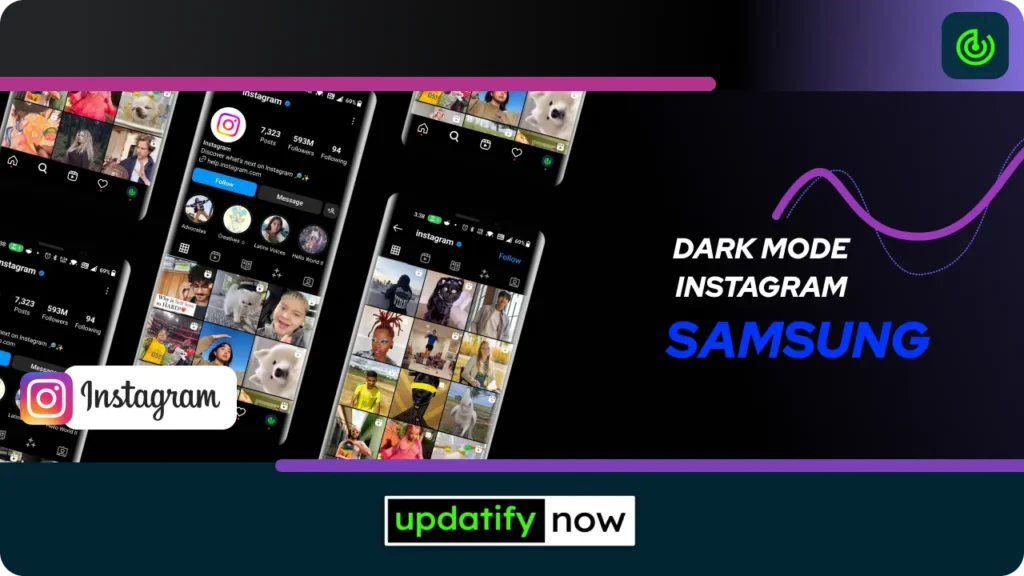 Samsung is perhaps the most well-known brand in the smartphone market. Due to its numerous…
Follow us
For more stories, please download our Android App – Available on the Play Store