Realme 7 Pro: Realme UI 3.0 – Open Beta Application Open
Realme 7 Pro Software Update:
Realme has started the Realme UI 3.0 with Android 12 Open Beta application for Realme 7 Pro. The application channel was opened on 2nd April 2022. Through the Open Beta program, Realme fans and users can now experience the new Realme UI 3.0 features in advance. It will also benefit Realme in receiving feedback for their UI and improvising it for the final release.
Realme 7 Pro was released on 3rd September 2020 with the Android 10 out-of-the-box, upgradable to Android 11.
In the previous update, Realme had joined the list of early access beta programs of the Realme UI 3.0 with Android 12. The update was released on 25th January 2022.
Previous Update: Realme 7 Pro: Realme UI 3.0 with Android 12 – Early Access Open Beta Program
Instructions For The Beta Program
Make sure your phone is not rooted.
Please backup your personal data before applying for the program to prevent data loss.
Regardless of whether you have already entered the Open Beta program or not, the latest stable version will be chosen and rolled out to all users.
Third-party applications might not be compatible with Android 12 yet, so after updating, you might not be able to access them or the application might crash. Consequently, it is highly recommended to update all your applications before updating.
The Open Beta versions may have an unpredictable impact on your phone and affect daily use.
Ensure that the available phone storage is more than 5GB. In any other case, updates will fail (checking the phone storage can be found in Settings > Additional Settings > Storage).
It is not possible to guarantee that every applicant will receive the update because of unpredictable factors such as network communication and strategy adjustments. We suggest you wait for the official release if you don't receive the update.
Update Details
Device: Realme 7 Pro
Android: Android 12 [Upgraded – Open Beta]
Realme UI: Realme UI 3.0
Build number: RMX2170_11.F.12
Update type: Trial
Update size: 5.05GB
Android Security Patch: From December 2021
Released on: 2nd April 2022
Source>> Realme Community Page
Update log:
New design

The all-new design, which emphasizes a sense of space, delivers a simple, clean and comfortable visual and interactive experience.
Revamps the page layout based on the principle of reducing visual noise and spacing out elements, and prioritizes information with different colors to make key information stand out.
Redesigns icons using new materials to give more depth and a greater sense of space and texture to the icons
Optimizes Quantum Animation Engine: Quantum Animation Engine 3.0 implements the concept of mass to make animations more lifelike, and optimizes more than 300 animations to bring a more natural user experience

Convenience & efficiency

Adds " Background stream" Apps in Background stream mode continue playing the audio of a video when you leave them or lock your phone.
Flex Drop is renamed Flexible Windows and is optimized:
Optimizes the method of switching floating windows between different sizes.
You can now drag a file from My Files or a photo from the Photos app to a floating window.

Performance

Adds Quick launch, a feature that detects the apps you use frequently and pre-loads them so you can open them quickly.
Adds a chart to display your battery usage.
Improves the responsiveness of turning on or Off Wi-Fi, Bluetooth, and Airplane mode.

Games

In team fight scenes, games run more smoothly at a stable frame rate.
Reduces the CPU load average and lowers the battery usage.

Camera

You can now decide which camera modes are displayed on the menu bar and in what order they are displayed on the menu bar and in what order they are displayed.
You can now drag the zoom slider to zoom in or out smoothly when shooting a video using the rear camera

System

Optimizes the auto-brightness algorithm to adapt screen brightness to more scenes for a comfortable screen reading experience.

Accessibility

Optimizes accessibility:
Adds visuals to text instructions for an intuitive understanding of accessibility functions.
Optimizes categorization of functions by grouping them into vision, hearing, interactive actions, and general.
TalkBack supports more system apps including Photos, Phones, Mail, and Calendar.
Update Size: 5.05 GB
Also Read: 10 Best Job Sites To Look For in 2022
How long did Realme take for the major OS update?
| | | | |
| --- | --- | --- | --- |
| Android OS | Update | Release Date/Status | Estimated Months |
| Android 10 | Out-of-the-box | September 2020 | Nil |
| Android 11 | First OS update | April 2021 | 7 months |
| Android 12 | Second/Last OS update | Open Beta – 2nd April 2022 | Unconfirmed |
Roadmap of Android OS updates (Realme 7 Pro)
Guidelines – Beta Program
Make sure your phone is updated to the required version – RMX2170_11.F.12
You can apply for the Open Beta program via the Software Update Application channel:
(Settings > Software Update > Tap on the settings icon in the top right corner > Trial Version > Submit your details > Apply Now).
If the application passes the review, you'll receive the latest update.
How long will it get updates?
The Realme 7 Pro received its first major OS update with Android 11-based Realme UI 2.0 in April 2021.
It has received early access to Realme UI 3.0 and Android 12, we can soon expect the stable release of Android 12, with an expected timeline of 3-6 months.
Out-of-the-box>>> Android 10
First update>>> Android 11
Second update>>> Android 12 [Eligible] [Last update]
How To Check Software Update On Any Realme Smartphone?
Open Settings.
Scroll Down and Find Software Update; Tap On It.
And If There Would any Update available it will appear there.
Then Hit Download and this is how you can check Software Update on any Realme Smartphone.
More on Realme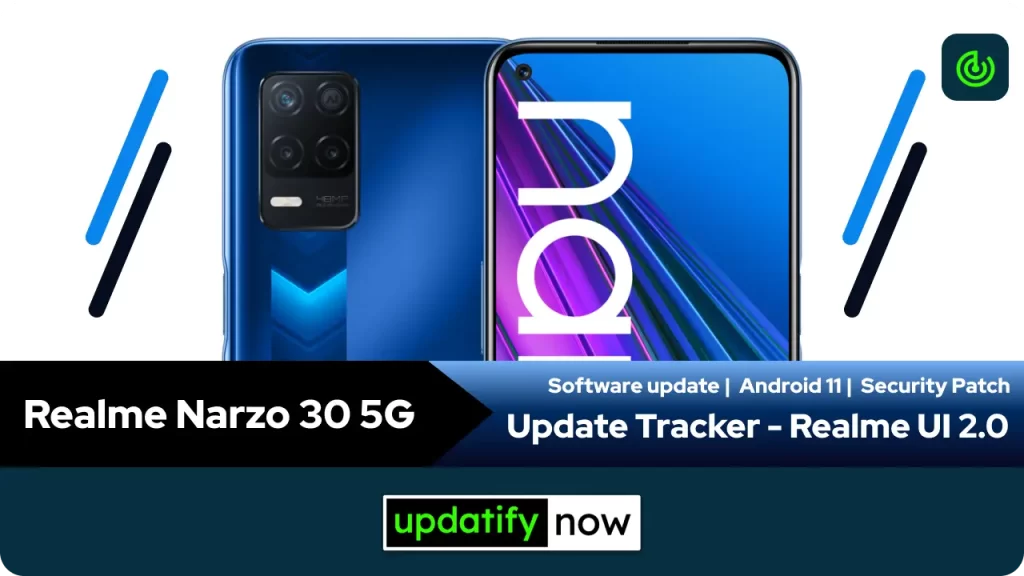 Realme Narzo 30 5G Software Update: Realme Narzo 30 5G started rolling out the latest…
Follow us
For more Realme updates, please download our android app – Available on the Play Store