Realme 9 5G SE: Realme UI 3.0 with Android 12 – Stable Update
Realme 9 5G Speed Edition Software Update:
Realme has finally started rolling out Realme UI 3.0, based on Android 12 for Realme 9 5G SE – Speed Edition. This software update is making waves to all the speed edition devices, the build number RMX3461_11.C.02 brings an all-new user interface and design and major software build to Android 12.
As per Realme Community, to receive this update, please make sure your device is updated to the required version RMX3461_11.A.11 but as per our update record, the last update was A.10 Build, either the June or July 2022 Security Patch is yet to be rolled out or A.10 Build is enough to install the stable update.
Realme 9 5G SE was released on 14th March, 2022 with Android 11 out-of-the-box.
Talking about the system's security, the security patch has been updated to May 2022 for Realme 9 5G Speed Edition. Some of the previously known issues have been fixed to improve the system's stability.
Note that this is a staged rollout by Realme to ensure there are no critical bugs. It will be available to a few users and with the broader rollout, it will reach the rest of the users. If no critical bugs are found, the full rollout will be completed within a few days.
Join our Telegram Group – Realme Community
Common issues
After the upgrade, it may take a longer time to boot for the first time, especially if there are many third-party applications on your phone.
After the upgrade, in order to improve the system operation efficiency and eliminate potential safety risks, the system will perform a series of actions such as application adaptation, background optimization and security scanning. so, the system will occupy more CPU, memory and other resources, which may cause slight hanging and faster power consumption.
We suggest that you can leave it for 5 hours after the phone is fully charged or use the mobile phone for 3 days normally, then your device will get back to normal.
Previous Update:
Previously the device had received the May 2022 Security Patch along with carrying the A.10 Build and system and stability improvement. Full details of the changelog: Realme 9 5G Speed Edition: May 2022 Security Patch with A.10 Build
Previously, the device had received the Open Beta update on 15th June 2022. For full changelog and other details, you can refer to this post here – Realme 9 5G SE: Realme UI 3.0 with Android – Open Beta
Update Details
Device: Realme 9 5G SE [Speed Edition]
Android: Android 12
Realme UI: Realme UI 3.0
Build number: RMX3461_11.C.02
Update type: Software Update – Major
Security Patch: May 2022 – As seen previously
Released on: 16th July 2022
Source: Realme Community
Official Changelog:
New design

The all-new design, which emphasizes a sense of space, delivers a simple, clean, and comfortable visual and interactive experience.
Revamps the page layout based on the principle of reducing visual noise and spacing out elements and prioritizes information with different colours to make key information stand out.
Redesigns icons using new materials to give more depth and a greater sense of space and texture to the icons.
Optimizes Quantum Animation Engine: Quantum Animation Engine 3.0 implements the concept of mass to make animations more lifelike and optimizes more than 300 animations to bring a more natural user experience.

Convenience & efficiency

Adds "Background stream": Apps in Background stream mode continue playing the audio of a video when you leave them or lock your phone.
Flex Drop is renamed Flexible Windows and is optimized:
Optimizes the method of switching floating windows between different sizes.
You can now drag a file from My Files or a photo from the Photos app to a floating window.

Performance

Adds Quick launch, a feature that detects the apps you use frequently and pre-loads them so you can open them quickly.
Adds a chart to display your battery usage.

Games

In team fight scenes, games run more smoothly at a stable frame rate.
Reduces the CPU load average and lowers the battery usage.

Camera

You can now decide which camera modes are displayed on the menu bar and in what order they are displayed.
You can now drag the zoom slider to zoom in or out smoothly when shooting a video using the rear camera.

System

Optimizes the auto brightness algorithm to adapt screen brightness to more scenes for a comfortable screen reading experience.

Accessibility

Optimizes accessibility:
Adds visuals to text instructions for an intuitive understanding of accessibility functions.
Optimizes categorization of functions by grouping them into vision, hearing, interactive actions, and general.
Talk Back supports more system apps including Photos, Phones, Mail, and Calendar.
How long did Realme take for major OS updates?
| | | | |
| --- | --- | --- | --- |
| Android OS | Update | Release Date/Status | Estimated Months |
| Android 11 | Out-of-the-box | March 2022 | Nil |
| Android 12 | First OS update | July 2022 [Stable Update] | 10 months |
| Android 13 | Second/Last OS update | Eligible | – |
Roadmap of Android OS updates (Realme 9 5G SE)
How long will it get updates?
The Realme 9 5G SE was released with Android 11 Realme UI 2.0 out-of-the-box. It can be concluded that the new Realme 9 5G SE is eligible for at least 2 years of OS updates and 3 years of security updates.
Out-of-the-box: Android 11
First Update: Android 12 [Released] [Stable Update]
Second Update: Android 13 [Eligible] [Last update]
How to update your Realme device with the latest Software Update?
The Realme 9 5G SE software update with Realme UI 3.0, based on Android 12 is rolling out in phases reportedly. And, it is expected to be rolled out to all the users soon.
Once the update is available on your device, you can head over to Settings >> About Phone >> Software Update section to update your Realme device with the latest update.
How To Check Software Update On Any Realme Smartphone?
Open Settings.
Scroll Down and Find Software Update; Tap On It.
And If There Would any Update available it will appear there.
Then Hit Download and this is how you can check Software Update on any Realme Smartphone.
More on Realme from us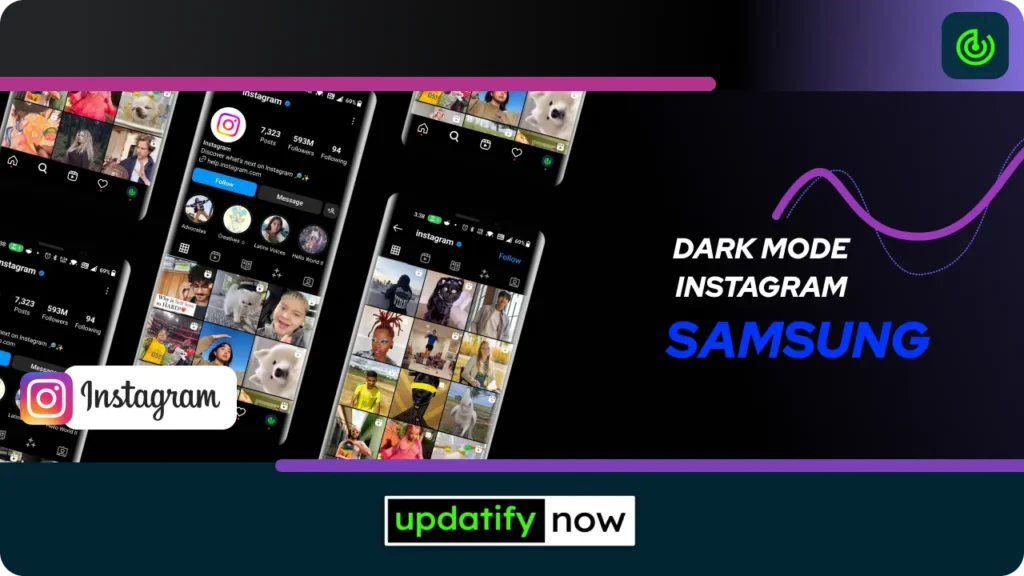 Samsung is perhaps the most well-known brand in the smartphone market. Due to its numerous…
Follow us
For more Realme Android updates please download our Android App – available on the Play Store