Which Is The Most Powerful Smartphone Chip In 2022?
The Most Powerful Smartphone Chip in 2022?
Have you wondered, which processor has the best peak performance in the day-to-day scenarios in 2022, We have compiled a list which lets you know the best among the top contenders when it comes to competing with various render & gaming intensive tasks. So the war on smartphone chipsets continues to rise every quarter there is a new entrant.
Most users voted for Google Tensor or A15 Bionic Chip – Which is the most powerful smartphone chip in 2022? Don't worry, we've got you covered. This post will go through the 5 most famous smartphone chipsets competing in 2022. Let's go!
What is a chipset?
A chipset is a group of electronic components in an integrated circuit that handles data flow between the CPU, memory, and peripherals. The motherboard is usually where you'll find it. Chipsets are typically made to work with a specific microprocessor family. The chipset is important in determining system performance since it regulates communications between the processor and external devices.
Today, we're going to compare some of the most powerful smartphone chipsets that are present in 2022 as of June. We're going to compare the following chipsets today:
Apple A15 Bionic
Snapdragon 8 Gen 1
Samsung Exynos 2200
Google Tensor SoC
Mediatek Dimensity 9000
Apple A15 Bionic
The Apple A15 Bionic chip is a 6-core chipset designed by Apple Inc. Talking about their microarchitectures, it has two Avalanche high-performance cores and four Blizzard energy-efficient cores. The A15 Bionic chip is responsible for making Apple phones faster than other smartphones in the competition.
Both the performance cores in the A15 Bionic chip help in increasing their operating frequency by 10%, reaching 3180MHz, up from 2890MHz in the previous version. This chipset is made using 5 nm node of technology. The iPhone 13 Pro and 13 Pro Max, iPhone 13 and 13 Mini iPad Mini (6th generation), and iPhone SE all have it (3rd generation).
Apple's 16-core Neural Engine is network hardware that can perform 15.8 trillion operations per second which is a big leap from the A14 Bionic chip. It also includes an image processor(ISP) which enhances the photographic experience with video capture and playback running in 4k at 60fps. The A15 Bionic chip uses H.264, H.265, and Motion JPEG video codec encoding support.
The A15 chip has 15 billion transistors which help in improving the system performance and makes the working of operations faster and smoother and even help in solving the most complex problems. A15 Bionic chip uses LPDDR4X type of memory, unlike other chipsets which use LPDDR5 memory type. A15 Bionic jets up to 4266 MHz of memory frequency.
Snapdragon 8 Gen 1
The Qualcomm Snapdragon 8 Gen 1 is an 8 core chipset which is a high-class system on a chip which is manufactured using 4 nanometer node of technology. The chipset architecture includes 1 Cortex-X2 touching up to 3 GHz, three Cortex-A710 performance cores jetting up to 2.5 GHz, and four Cortex-A510 energy saving cores belonging to the ARM architecture family working up till 1.8 GHz.
The frequency of this CPU is 3000 MHz. With its power efficient and performance boosting cores, it makes Snapdragon 8 Gen 1 the fastest CPU for Android smartphones. This chipset supports H.264, H.265, VP8, VP9 video codec.
About the graphics, Adreno 730 brings a major leap in graphics as compared to the previous integration i.e. Adreno 660. The GPU frequency of Adreno 730 graphics is 818 MHz. The Snapdragon 8 Gen 1 was announced and released in December 2021. Apart from its 8-core set and Adreno 730 graphics, Snapdragon 8 Gen 1 comes with outstanding multitasking and gaming abilities.
It is also the first Snapdragon chipset to exhibit Unreal Engine 5. The Qualcomm's integrated AI ultra engine makes this platform 4x faster than the previous chipset of the Snapdragon. The new feature, Snapdragon Sight helps you capture the most detailed with the latest features including the 18-bit image processing(ISP).
Samsung Exynos 2200
Samsung Exynos 2200 is an 8-core chipset that is made using a 4-nanometer node of technology. With its 8 cores in three groups, 1 Cortex-X2 is running at 2800 MHz, 3 cores Cortex-A710 are clocking at 2520 MHz, and 4 cores Cortex-A510 are at 1820 MHz. The Exynos 2200 has a graphic card based on the architecture of RDNA 2 called Samsung Xclipse 920.
The SoC also supports a single 200MP ultra high resolution and you can edit your photos without losing picture quality or details. It also supports 8k video at 30fps, with its AI engine having a Neural processor, H.264, H.265, AV1, and VP9 video codecs provide a better encoding and decoding support and with faster framerate.
Exynos 2200 uses an LPDDR5 memory type having 3200 MHz of memory frequency and the maximum size of the memory is around 24GB. Exynos 2200 is built with 5G modem connectivity with a download speed of around 3000 Mbps. Samsung Exynos 2200 was recently announced in January 2022 but if we compare the CPU benchmarks, it stands lower than Snapdragon 8 Gen 1 in some scenarios although it has a decent gaming performance experience.
Also Read: How To Build A Startup Like CRED in 2022?
Google Tensor
While Google Assistant and Google Translate have already made our life easier, Google is trying to bring the advancement in Machine Learning(ML) to your smartphones and that's why they built Google Tensor. A premium SoC where Google is pushing its experience of all the products into one single smartphone so everything you need help for would reside in that one small device.
For their new devices Pixel 6 and Pixel 6 Pro, Google is running the latest Machine Learning models such as Automatic Speech Recognition which is by far the most advanced feature for Google Assistant to easily assist the user with everything.
One of the most premium features of Tensor is Live Translation. For instant messaging application such as WhatsApp, it can easily translate the sentence while chatting so you don't need to copy and paste it into the Google Translate box.
Using on-device speech and translation models, Google Tensor also allows Live Translate to function on media such as videos. For such features, Google Tensor consumes less power and thus the battery doesn't drain out easily. Google Tensor was built to make the lives of the user easier and more elegant.
Talking about data and information security, Google's next-generation security chip – Titan M2 is claimed to have protect user's data from various attacks such as laser faults and glitch in voltage. The chip works with Tensor security core which is based on the subsystem with Titan M2 security chip to protect user's data in the most extreme cases. Google has been providing users with many experiences which were impossible to imagine earlier.
Also Read: 10 Best Android Phones with Most Software Updates in 2022
MediaTek Dimensity 9000
MediaTek Dimesnity 9000 is an 8-core chipset using the 4-nanometer node of technology. The Dimensity 9000 delivers unrivalled performance thanks to the latest Armv9 architecture processors. The company has upped the ante with the latest series of Dimensity with 5G connectivity, enhanced cinematography, impressive gaming experience, shooting the best quality videos, and what not.
The 8-core chipset contains 1 Ultra-core – Arm Cortex-X2 clocking up at 3.05GHz, 3 Super-Cores – Arm Cortex-A710 jetting up to 2.85 GHz, and four Efficiency cores – Cortex A510 clocking up to 1.80 GHz. MediaTek's Dimensity 9000 provides an excellent gaming performance and CPU performance making it one of the most advanced chipsets of this generation.
Dimensity uses the Arm Mali-G710 graphics processor with GPU frequency of 850 MHz. Dimensity uses LPDDR5X memory type instead of LPDDR which is commonly used by other chipsets. LPDDR5X provides a support of 7500 Mbps and memory frequency of 3750 MHz and has more power efficiency than LPDDR memory type.
Talking about camera resolution, it provides one 320 MP and three 32MP maximum camera resolution. Dimensity 9000 innovates the videography experience capturing 4k at 120 FPS. The announcement of the latest flagship chipset was made in November 2021. The chip also comes with 8 MB CPU L3 in-chip cache improving power efficiency and with its smoothness, improving the user experience overall.
Chipset Benchmark Scores
| | | | | |
| --- | --- | --- | --- | --- |
| Chipset | AnTuTu | GeekBench | Pricing | Launch Date |
| A15 Bionic | 804376 | 4758(multi-core) | – | September 2021 |
| Snapdragon 8 Gen1 | 1037397 | 3795(multi-core) | $120 – $140 | December 2021 |
| Exynos 2200 | 975340 | 3586(multi-core) | – | January 2022 |
| Google Tensor | 728168 | 2860(multi-core) | – | October 2021 |
| MediaTek Dimensity 9000 | 1029111 | 4308(multi-core) | $100 – $120 | November 2021 |
AnTuTu and GeekBench scores of chipsets
Which Chipset Tops The List?
People have been running multiple application tests and analyzing the benchmark scores based on CPU Performance, Gaming Performance, Graphic Processing, Memory, etc. Seeing the AnTuTu scores, Snapdragon 8 Gen 1 tops the list in this benchmark score. But Apple's A15 Bionic Chip won the GeekBench score table for its multi-core chipset and Dimensity came 2nd for AnTuTu and Geekbench scores.
And not just the benchmark scores, people ran multiple tests to see the response time, screen loading, 3D Mark scores, etc. to bring out the best chipset in 2022. Apple's A15 Bionic Chip tops the list in response timings for Microsoft Excel and Adobe Lightroom.
For Lightroom's Image Manipulation Software and Lightroom Render, multiple tests were run, and even though Apple's A15 Bionic didn't show satisfactory results for lightroom, for rendering, it topped the chart by beating other chipsets with a big margin.
It's amazing how powerful is Apple making its processors, and while it took less than 10 seconds for A15 to load the screen, Google Tensor showed bad results overall. Snapdragon 8 Gen 1 still rules over Exynos 2200 in benchmark scores and other multiple tests. MediaTek's latest Dimensity 9000 showed pretty good results in AnTuTu and GeekBench scores and for other tests as well, the results were ahead of other chipsets.
Overviewing the results, the A15 Bionic chip won the battle for the best smartphone chip in 2022. Apple has always been impressive with its interface and software. Even though it didn't top all the parameters, it's still amazing how powerful their processors are.
Winner: 🎉 Apple A15 Bionic 🎉
Read More From Us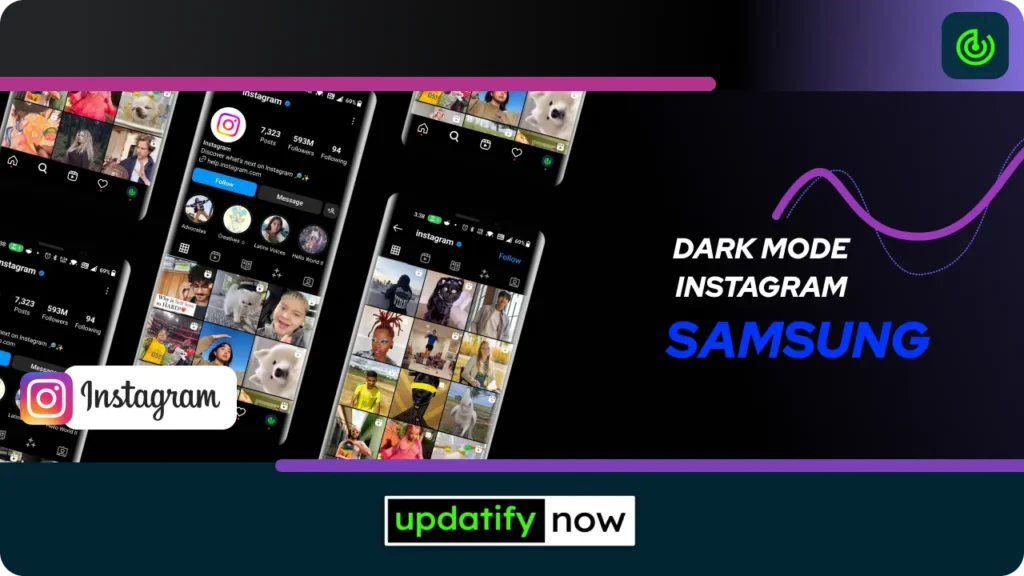 Samsung is perhaps the most well-known brand in the smartphone market. Due to its numerous…
Follow us
For more articles, please download our android app – available on the Play Store